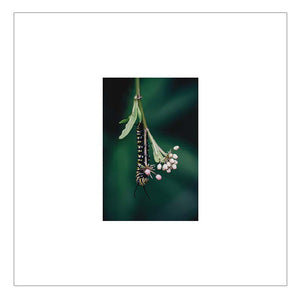 Item No. 8796

4" x 6" Photograph on 10" x 10" Paper
A monarch caterpillar feeds on milkweed, the only host plant for the species. Without it, monarchs are unable to complete their life cycle.
Photograph printed with pigment ink on museum quality agave fine art paper.
Need a frame? We offer a classic, timeless design in white, maple, or black. You can  check them out here.