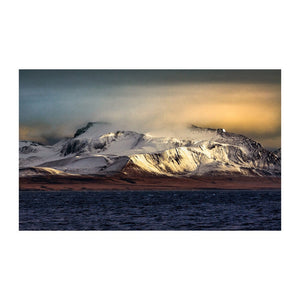 Spitsbergen, Svalbard
Limited Edition of 25 — 40" x 65"
Item No. 1932
The midnight sun paints a snow covered landscape in Spitsbergen, Svalbard.
Midnight Sun is printed on aluminum and merges a traditional scene with a modern aesthetic.
Image is signed, numbered, and shipped with a certificate of authenticity, care instructions, and a microfiber cloth.
Aluminum is a highly durable material and is easily cleaned. Prints arrive ready to be hung.